The Bright Side App
Sometimes, life throws you lemons, right? Well, here's your lemonade: 365 happy life ideas—one brand new one for every day of the year!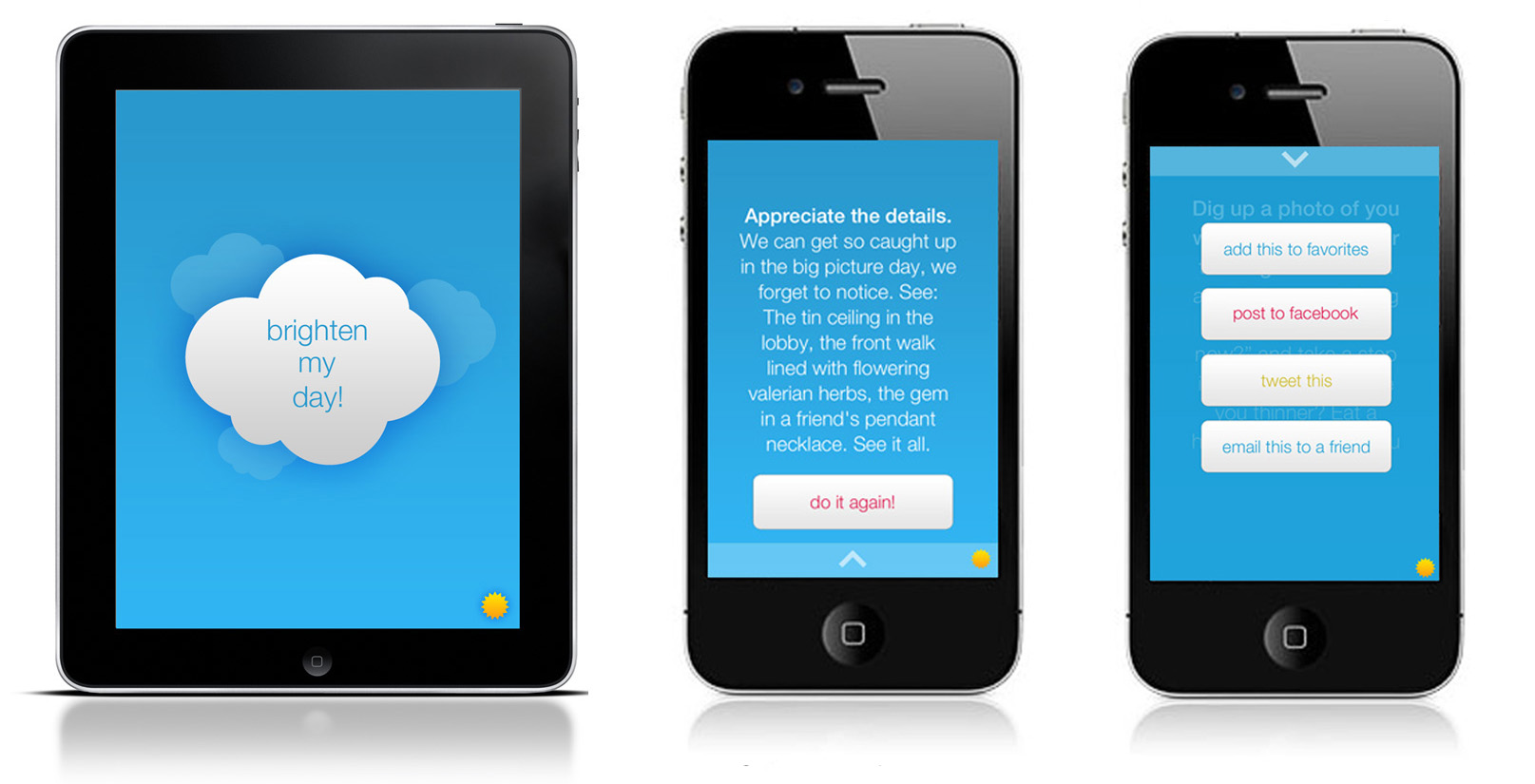 Just click the clouds to whisk them away and bring out a fresh, original BrightUp written by Amy Spencer that can shift how you feel by suggesting something to do, think or try. Use these BrightUps on their own or as a companion to the book Bright Side Up, full of strategies for looking at your life in an entirely new way. You don't have to change your life to be happier, you just have to change how you see your life to be happier. Bright Side Up and Bright Side App can show you how to do just that. This is positivity for your pocket, just when you need it!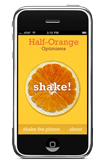 And if you could use some optimism in dating or love, check out Amy's other iPhone app Half-Orange Optimisms: Just shake the phone to spin the cute, bright half-orange, and pull up a positive message to guide you in love!
Features:
365 actionable, inspiring, original BrightUps by Amy Spencer—one for every day of the year.
Save your favorites on the "My Favorites" page within the app.
Inspired by a BrightUp? Email it to your friends or post it to Facebook or Twitter.
Plus! Hidden among the gems are special BrightUps pulled straight from the pages of Bright Side Up.
10% of any profits will be donated to teachers and students through donorschoose.org, so you may brighten someone else's day, too!
Your happiness is up to you. Let Bright Side App help you get there, every single day.