I have some more Bright Side Up love to share, from a very fit source: The February 2012 issue of Shape magazine.
"Want to be more optimistic?" the magazine's editor, Tara Kraft asks on her editor's page featuring her favorite picks of the month. "Place this engaging new book on your reading list."
Sounds like she's one who knows.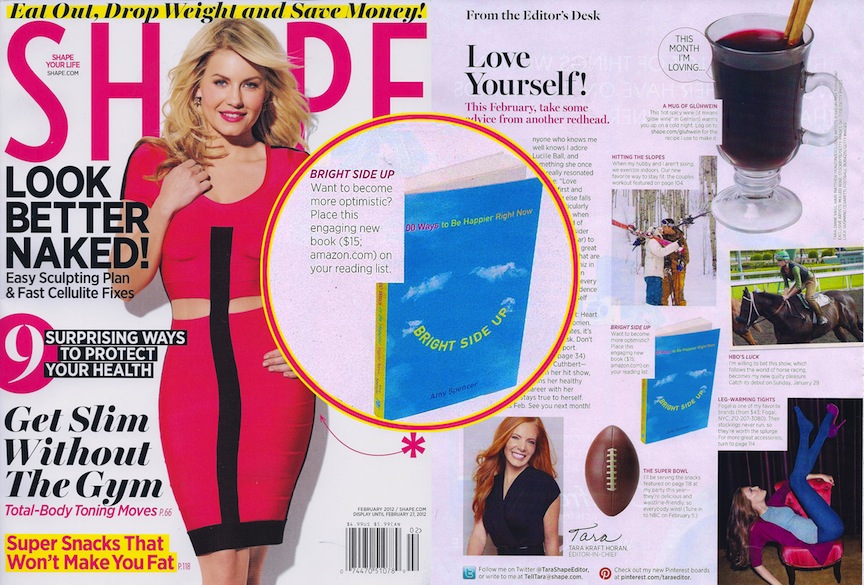 Thank you, Shape magazine!
Big love,
Amy