Talk about fun…check out the new issue of Star magazine (the February 6, 2012 issue), and you may recognize a couple things. Yes, that's Katy Perry and Russell Brand. Oh, and yes, Lady Gaga. But who's that other person featured in the "Don't Worry, Be Happy" story? Oh right…that's me! I'm just mingling with the stars there, doing my best to find the upbeat angle when things go wrong.
As the magazine says, "When life gives you lemons, you need to make lemonade…"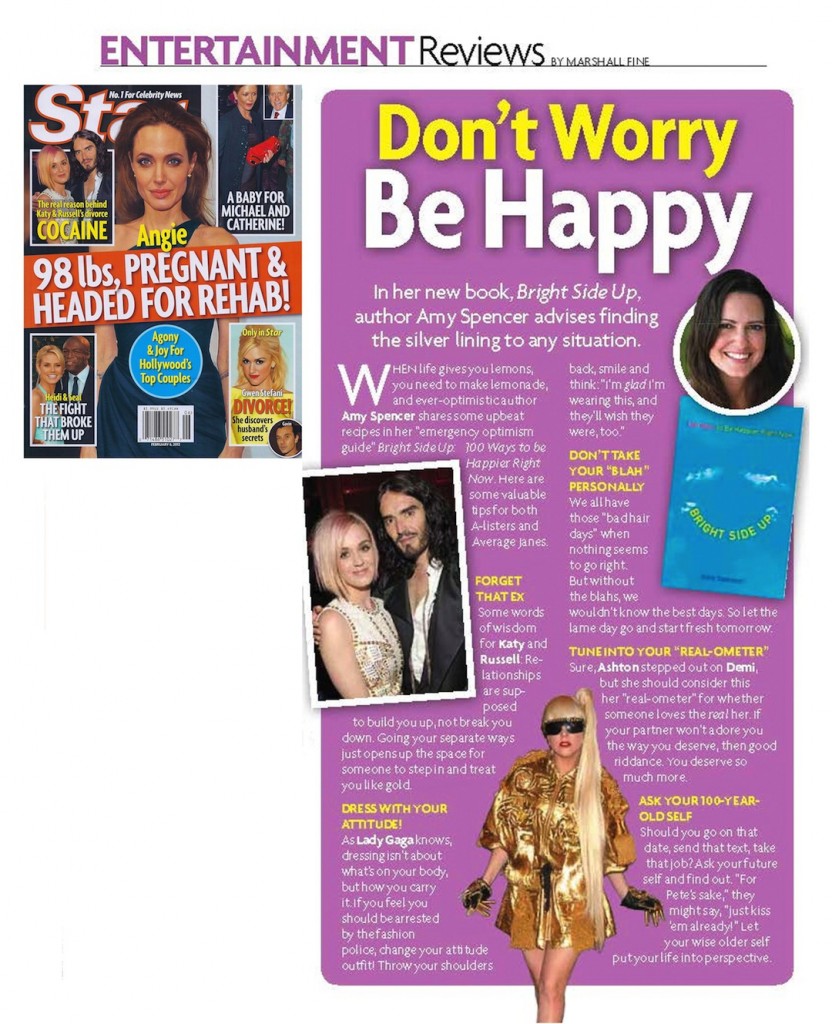 And here's how the piece looked in the magazine, with the book earning almost half a spread. Talk about getting your bright on. Thank you Star, for loving Bright Side Up!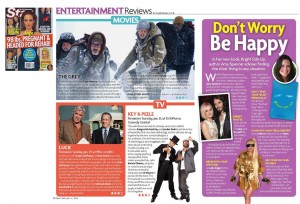 Big love,
Amy